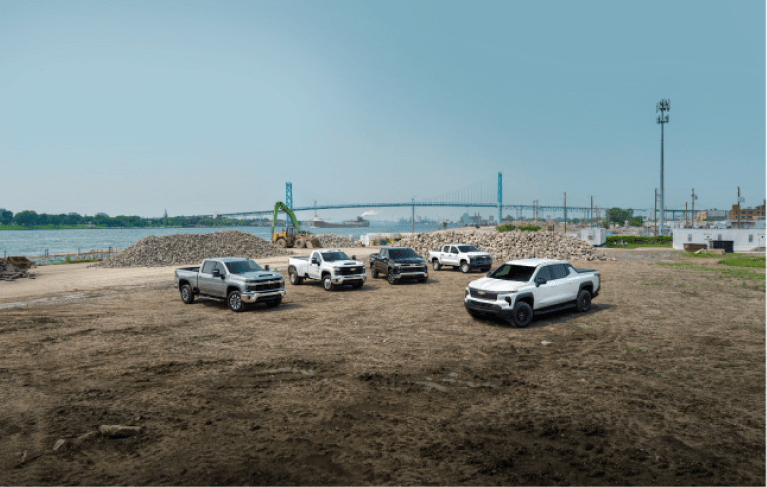 Pre-owned
View our Pre-Owned inventory.
Get Approved
Apply online using our quick credit application to get started.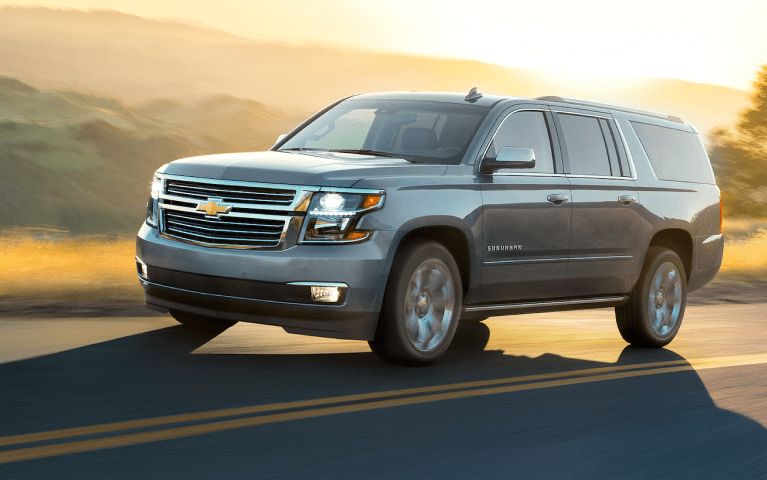 Value Trade-In
Get an online quote from Chevyland for your pre-owned vehicle.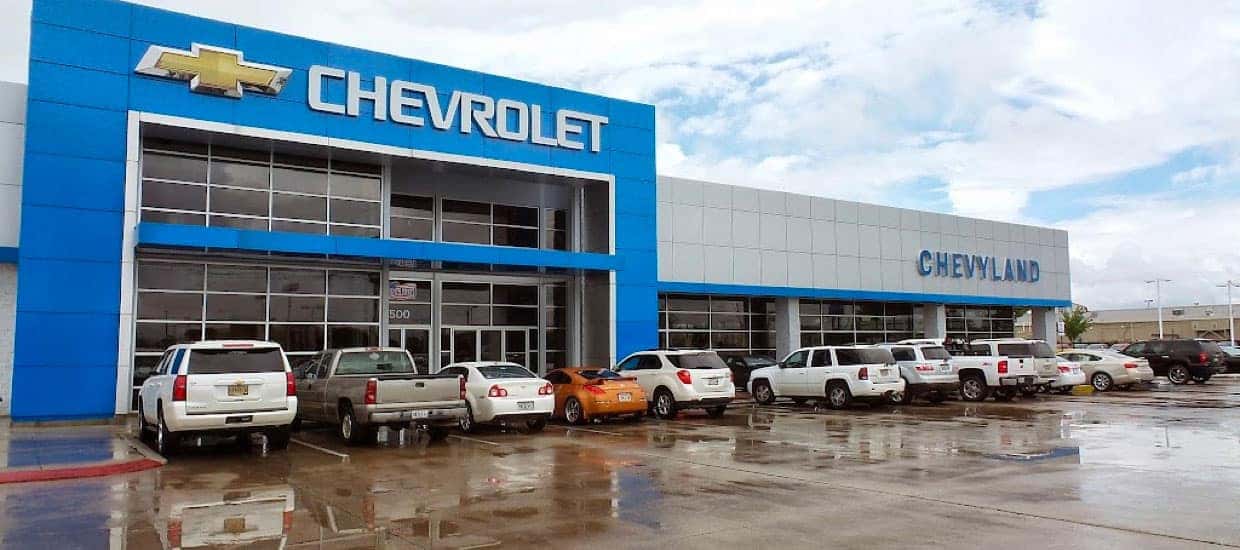 Welcome to Chevyland
What does excellence mean to you? More importantly, what does excellence look like as you shop for your next vehicle? Do you readily settle for less or compromise on your must-have list? At Chevyland, you won't have to because our customers expect and deserve excellence, and we're excited to deliver.
Chevyland is renowned throughout Louisiana for setting new benchmarks of excellence for customer satisfaction and the overall dealership experience. For us, excellence means constantly evolving and refining our approach to match our customers' needs. For our customers, it means never settling for less when you work with Chevyland.
Redefining Your Experience
We're proud to reinvent and redefine the dealership experience. At Chevyland, "We care about you" isn't a catchy slogan or tagline but a promise we fulfill time and time again. It's part of who we are. We genuinely care about you, and it shows in our success at making the car-buying and owning experience exciting today, tomorrow, and every day ahead.
The Chevyland experience begins long before you arrive as we work behind the scenes, hand-selecting our inventory. You deserve the best, and we deliver by creating a shopper's paradise of models that meet every need and exceed every expectation. We thoroughly vet every car, truck, and SUV on our lot, setting high standards that give you the confidence you deserve when shopping for a vehicle. This level of excellence is guaranteed from our lineup of brand-new Chevrolet vehicles to our unmatched selection of pre-owned cars for sale that includes brands like Honda, Ram, Nissan, GMC, and Toyota, as well as Chevy. You'll find everything you need and more at Chevyland.
Our Promise
Chevyland cares about you, so much so that we defy convention by setting new standards of excellence. Think about your last car-buying experience and how it made you feel. Were you pressured into the sale or inundated with gimmicks and pushy sales tactics? Did the salesperson remember your name and genuinely listen to your needs?
Chevyland dares to be different. As a family-owned and operated dealership, we treat you like an extension of our family and promise an experience like no other. That experience is defined by integrity, honesty, and respect. As the leading dealership in Louisiana, our reputation precedes us, and customers know what to expect from us. They know that the same high-caliber experience is guaranteed by every member of our team, from our sales and finance experts to our service technicians.
These family-oriented values defy who we are and embody the respect we have for our customers. We know you have dozens of dealerships to choose from, but you chose us. We don't take that decision lightly and do everything in our power to celebrate that choice by making it easy for you to get excited about your purchase. Moreover, we value your time and hard-earned money, a combination you won't find anywhere else that instills confidence in every purchase and makes it easy to genuinely enjoy your time in the driver's seat.
Our Commitment
"We care about you" isn't just our motto; it's our commitment to you. All too often, dealerships are so focused on the sale and earning a commission that they forget what genuinely matters––the customer. Our motto ensures we never lose focus and always remember the true reason for our success: customers like you.
Our commitment is a promise to partner with you every mile ahead, ensuring you have confidence in your purchase and peace of mind in the driver's seat. As a comprehensive automotive center, Chevyland is dedicated to handling all your automotive needs under one roof. When you work with us, you gain access to our state-of-the-art Chevy service center and the master technicians who oversee a full suite of services, from routine oil changes and tire rotations to battery replacements and more complex powertrain repairs.
With Chevyland, you never have to worry about protecting your investment because we're here to help. The Chevyland Advantage sets you and your vehicle up for success with 12 months of complimentary scheduled maintenance. Moreover, our online scheduling tool makes bringing your car in for routine service and repair hassle-free. While you're here, you can enjoy the comforts of our lobby, which includes free WiFi and free coffee, or take advantage of our complimentary shuttle service and courtesy transportation program.
Make Chevyland Your Dealer of Choice
Reliable, friendly, honest, and transparent are only a few of the ways customers describe the Chevyland team. For us, it's an honor to be the top-ranked dealer in the state and the preferred dealer for Shreveport-Bossier drivers, but it means even more to know our customers put their trust in us mile after mile and year after year. We hope you'll do the same and encourage you to stop by our dealership and meet the team. Once you do, you're immediately part of the Chevyland family, and that means gaining an automotive partner for life.
Ask A Question
Our Reviews
Excellent service team, kept me informed. Went above and beyond what I expected. Thank you!! Robert
Professional, hardworking and friendly. Great inventory and knowledgeable staff. Excellent customer service. Telling everyone about the service.
What an amazing experience! I was pleasantly surprised with friendly service, excellent pricing, and a willingness to go above and beyond! I will definitely be a repeat customer and recommend Chevyland to my friends and family! Thank you so much!!! Daniel Jackson, James French, and Gage Horn were incredibly kind, knowledgeable and helpful!!!
Sean did an amazing job comparing last year's cost compared to this year's (more expensive) to determine why and what was more costly then worked with tech and cashier to adjust.
I get good service from the service representative. He is prompt and dedicated to assist with all of my needs.
Great service, respect time management of service and always helpful with explaining issues with your services.
Found a truck in LA. I'm from Texas. Never bought out of state before. Found online and received all the info before travelling to Shreveport. Anthony Thompson our sales person was very helpful and Caleb Bernay in finance. So were all of the staff. It was a very pleasurable experience and I came home with the truck. I would recommend taking a close look at Chevyland for your next vehicle. They brought me the truck a three hour drive one way and put new tires on it because the tires were bad and I didn't want to drive it home like that.
Great service, in and out quickly. Accomplished the required service in one day. Well done.
Very organized and efficient. Easy to work with and pleasant also. Will diffently recommend them.
The entire buying experience was professional and friendly. The selection of vehicles and pricing gave us many affordable choices.
The dealership was professional and clean. All the staff members were polite and informative. The environment was very welcoming and comfortable.
Owner is such a good man. Enjoyed doing business and can recommend without reservation anytime.
Very clean and friendly service. Nice waiting area with free coffee and vending machines. Fast service.
Great service department that went above and beyond to help! Patrick Brown is an amazing car salesman who always goes beyond to help his clients. Highly recommend both
The service representative was excellent! The new process to pay through the service rep is a plus!
Justin Boyd was fantastic to work with and did an excellent job. Very happy with the vehicle and the sales/mgmt team.
Sean Riley was awesome, he took care of my needs he was the best five star
Amazing. Very happy at the way they get on the ball and communicate with me when my vehicle is there. I understand parts are hard to get right now with the strike and since Covid but at least they communicate and get it done as fast as possible.
Great service as always but had to wait almost two hours for an oil change.
Did not like the news I was give but everything was explained and options were given so I could make the best decision possible. My truck was ready when they said it would be and Sean kept me updated through the process. Highly recommend Chevyland.
Jailen was amazing. Helped me tremendously. Very sweet and kind, kept me informed with everything!
Service was great and fast, with a great attitude. Will definitely be back for more service.
Fast, friendly service. Very please with my experience and the way in which I was treated.
They were very friendly and courteous. My experience here was phenomenal! I will definitely recommend!
William called to make sure we were completing the Chevy App! He's always taking good care of us! Thank you William!
Get Directions To Our Dealership